VAN GOGH ALIVE- THE EXPERIENCE FESTEGGIA LE DONNE CON UN GIRASOLE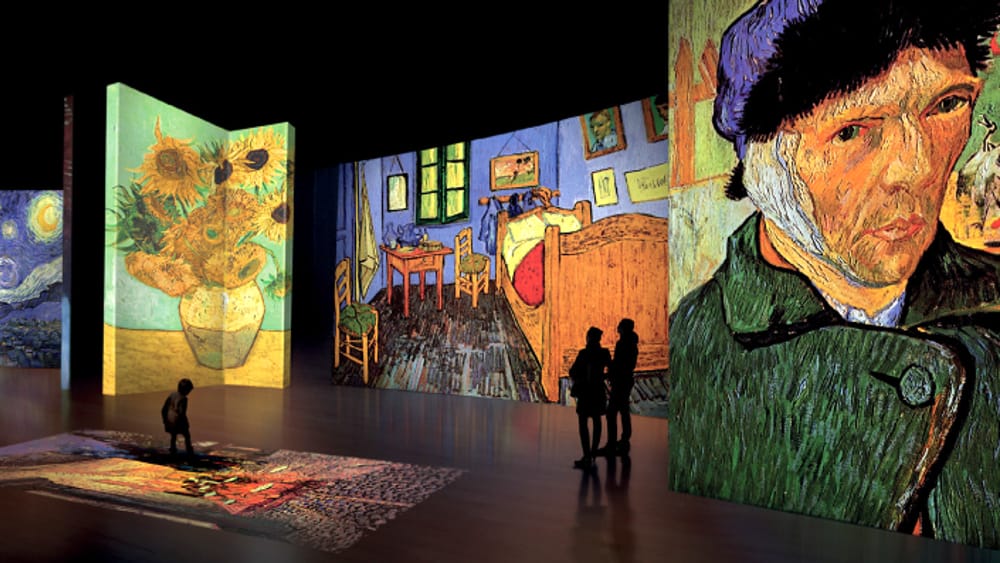 Nella stazione della Metro Ottaviano un fiore e un tour virtuale per immergersi nella Notte stellata del pittore Olandese
Il fiore caro al pittore olandese è l'omaggio che i curatori di Van Gogh Alive – The Experience, hanno voluto riservare alle donne in occasione della festa internazionale della donna. Così grazie alla disponibilità dell'azienda per la mobilità di Roma, Atac SpA, questa mattina, vigilia del giorno dedicato alle donne, è stata allestita all'interno della stazione della metro A Ottaviano una postazione HTC Vive, visore di ultima generazione per la realtà virtuale. A tutti i viaggiatori in transito nella stazione è stata data la possibilità di provare un'esperienza di realtà virtuale immersiva ispirata a La Notte Stellata di Van Gogh. E al termine del tour virtuale ogni donna ha ricevuto in dono un girasole.

L'idea nasce dalla collaborazione tra Van Gogh Alive – The Experience e la società Oniride, fautrice del progetto Inside Painters. Si tratta di un viaggio virtuale e immersivo possibile dopo aver indossato dei particolari visori che, grazie alla tecnologia HTC Vive, catapultano le persone all'interno dei più importanti capolavori dell'arte pittorica consentendogli di muoversi fisicamente nello spazio tridimensionale della tela.
Come prima opera d'arte Oniride ha scelto La Notte Stellata, di qui l'interesse e la collaborazione in qualità di partner tecnico con la mostra immersiva Van Gogh Alive – The Experience.
"Sono in programma una serie di appuntamenti proprio all'interno dell'esposizione a Palazzo degli Esami – spiega Simone Mazzarelli, CEO di Ninetynine. Durante i prossimi venerdì di marzo, (10, 17 e 24) a partire dalle 19.00, i visitatori potranno testare anche HTC Vive di Oniride (prova compresa nel costo del biglietto della mostra) e immergersi letteralmente nel quadro La Notte Stellata e proseguire l'esperienza emozionale tra le 3.000 immagini ad alta definizione che compongono Van Gogh Alive – The Experience, la mostra multimediale più visitata al mondo."
Sono sempre di più le mostre multimediali nella città di Roma che arricchiscono i luoghi culturali con immagini, suoni e percorsi guidati grazie alla tecnologia. Di grande successo oltre a Van Gogh Alive anche i fori multimediali di Augusto e di Cesare che riapriranno nelle prossime settimane, palazzo Valentini, l'Ara Com'era e i mercati di Traiano con Made in Roma.