The Ocean Cleanup: ripulire i mari adesso è possibile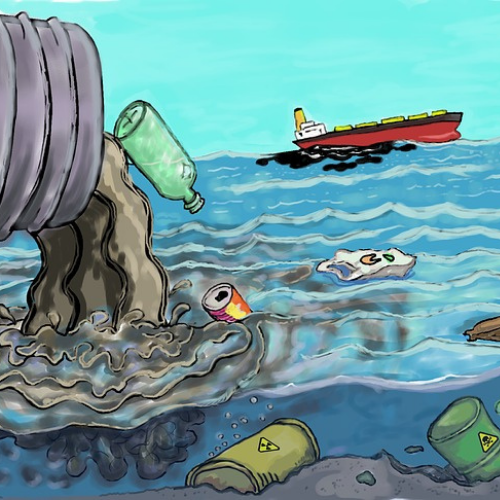 La missione di Boyan Slat
Il giovane imprenditore olandese Boyan Slat ha annunciato i primi successi ottenuti dalla sua fondazione The Ocean Cleanup. L'organizzazione, istituita nel 2013, ha come scopo quello di sviluppare tecnologie per contrastare l'inquinamento da plastica nei mari. Dopo aver raccolto circa 32 milioni di dollari per finanziare le proprie attività, la fondazione senza scopo di lucro ha finalmente avviato con successo la sua fase operativa.
Una tecnologia innovativa
The Ocean Cleanup adotta un metodo passivo a larga scala per rimuovere i rifiuti marini attraverso un sistema galleggiante lungo 1 o 2 chilometri. L'ingegnosa macchina consiste in una barriera, costituita da un grosso tubo di gomma legato ad un'ancora in grado di scendere fino a 600 metri di profondità. Un pannello rigido al di sotto del tubo cattura e raccoglie i frammenti, senza disturbare l'ecosistema marino. Il sistema crea così una sorta di insenatura artificiale, dove vengono convogliati e trattenuti i rifiuti che galleggiano sulla superficie dell'acqua.
La successiva raccolta ad opera di navi ausiliarie consentirà al materiale plastico di essere correttamente riciclato.
L'attuale prototipo System 001/B è stato progettato dallo stesso Slat e varato nel giugno 2019 a Vancouver. Sfruttando il flusso delle maree e delle correnti per la raccolta della plastica, non necessita di motori o di personale per guidarlo. Tale sistema è in grado di raccogliere con successo rifiuti di ogni genere, dalle reti da pesca abbandonate alle ruote di automobili, fino ai micro frammenti di plastica dalle dimensioni di 1 millimetro.
I precedenti di The Ocean Cleanup
Il System 001/B rappresenta il secondo tentativo effettuato da The Ocean Cleanup per testare l'efficacia della sua invenzione. Il primo prototipo, realizzato a metà del 2018, subì dei gravi danni a causa del vento intenso e delle grandi onde oceaniche. Le riparazioni richiesero diversi mesi di lavoro. Inoltre, la barriera non riuscì a compiere il suo lavoro di raccolta poiché il suo movimento, determinato dalla spinta delle correnti marine, era solidale con quello dei rifiuti stessi. Proprio per ovviare a questo problema, il nuovo sistema è dotato di un'ancora in grado di rallentarne la deriva, consentendo in tal modo di intrappolare efficacemente la spazzatura.
The Ocean Cleanup stima di poter ripulire il 50 percento della grande chiazza di immondizia del Pacifico entro 5 anni dal completamento delle installazioni che avverrà nel 2020. Boyan Slat ha affermato che il prossimo passo da compiere riguarderà la messa a punto di un nuovo macchinario, il System 002. Questo nuovo sistema potrà ripulire vaste aree marine, trattenendo la plastica raccolta per periodi di attesa lunghi fino ad un anno. Naturalmente, c'è ancora molto lavoro da fare ma speriamo che riescano a raggiungere grandi risultati nel minor tempo possibile.
Articolo di Michele Mattei.
Fonte immagine: Pixabay