CELIMONTANA – Concerto dedicato a Frank Sinatra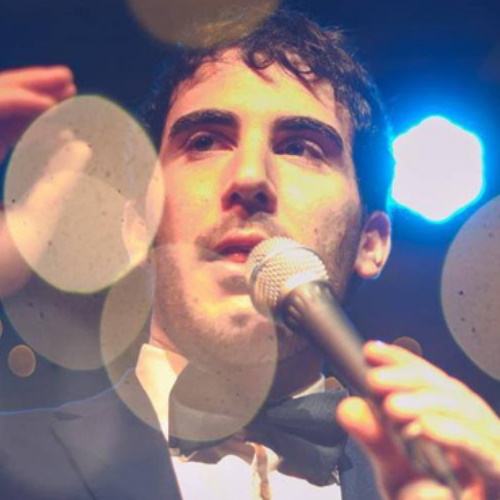 Martedì 25 Agosto 2020 
22:00
Concerto dedicato a Frank Sinatra.
In scena il quartetto capitanato dal giovane crooner Romano Davide Palma, band assai attiva da diverso tempo nel panorama jazz e swing italiano. Una formazione che generalmente propone un repertorio composto dai grandi standard della tradizione americana e che per l'occasione è alle prese con il repertorio cantato dal grande Frank Sinatra.
L'atmosfera che si crea durante il concerto del Davide Palma Swing Quartet è frizzante, allegra e il pubblico non può che rimanere coinvolto. Tra i brani più rappresentativi che la band porterà in scena, alcuni dei quali resi famosi proprio da The Voice, ci sono Come and dance with me, I've Got the World on a String, Sweet Lorraine e Mack the knife. Una rilettura moderna di uno dei più grandi crooner della storia con arrangiamenti nuovi scritti interamente da Davide Palma.
Line-up
Davide Palma, voce
Vittorio Solimene, piano
Paride Furzi, contrabbasso
Andrea Nunzi, batteria
Il programma potrebbe subire variazioni